QuietOn 3.1 sleep earbuds
289.00 US$
QuietOn 3.1 Sleep earbuds
Enjoy sweet dreams at night with the brand-new QuietOn 3.1 Active Noise Cancelling Sleep earbuds. Improve your sleep quality without waking up to disturbing sounds in the middle of the night and feel energised in the morning. Feel the "Aha Moment" of entering your own bubble of tranquility and experience even more soothing and supreme Noise Cancelling.
Super small and suitable for side sleepers
Sleek ergonomic design
Comes with soft and comfortable eartips in different sizes (XS, S, M, L)
28h battery life/single charge
Designed for sleeping, no masking sound, no Bluetooth connectivity, no electromagnetic field (EMF) radiation
Totally safe to use and sleep with
1-3 days processing time, free & fast delivery
30-day money back guarantee
1-year international warranty
Package includes: QuietOn 3.1 earbuds, eartips (XS, S, M, L), charging case, charging cable.
Orders from the US and Canada are sent out from the US, orders from the rest of the world are sent out from the European Union.
A short note for customers from Australia and New Zealand: 
QuietOn 3.1 is not available on our webshop yet in Australia and New Zealand. Instead of 3.1, the QuietOn 3.0 model is available at our local partner Earjobs in Australia and New Zealand.
For more information, please contact:
https://www.earjobs.com.au
https://www.earjobs.co.nz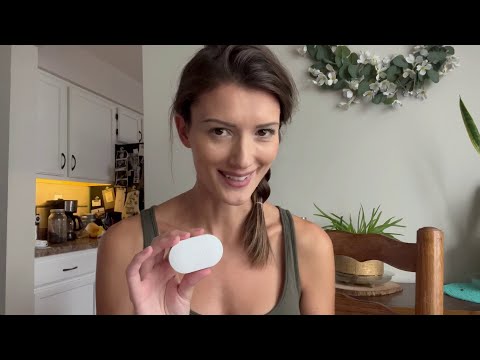 "The ANC function worked remarkably well. Comfortable enough to not even notice they are in ear."
-Forbes
"I felt rested after sleeping with the QuietOn 3 earplugs in use, so I would recommend them if you struggle with sleep because of external noise."
-muo
"We were so impressed with QuietOn's third iteration of their sleep earbuds in our review that we're naming them the best overall sleep earbuds on the market right now."
-Spy
"These are very comfy and I barely feel these in my ears, when I'm sleeping. I don't feel any discomfort when using them. I have used several different types of sleepbuds before, but I have to say that these are the best ones that I have ever used."
Jani
"I really cannot be without that kind of help anymore, since I have found it once. I get work done, I can concentrate and I find peace and quiet."
Juuso
"QuietOn has impacted my life and wellbeing positively and I would recommend these devices to anyone who has trouble of sleeping or anyone who wants to get away during their day and just be by themselves."
Adrian
"I like the noise cancelling of the QuietOn 3 and it was more than enough for me. I wasn't looking for full on quietness because I want to hear if someone is coming to my home. The best thing about the QuietOn 3 is the peaceful feeling I get when I use them."  
Venla
"I was really surprised when I used these QuietOn 3 for the first time. These were really comfortable and easy to use."
Anne